News
Interested by sustainable development and our company? Subscribe to our newsletter to be informed.
Newsletter
10 years of passion
With more than 2000 projects completed, Ecolo Synergy has been able to reduce the ecological impact of the construction and renovations environment. From the appearance of the very first product, the recognition was instantaneous: techno discovery of the year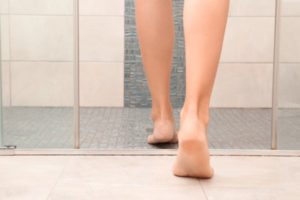 An addition to the Ecolo Synergy family
10 years later, the range of products has expanded. In order to prevent the sometimes fatal accidents due to falls, the anti-slip and antibacterial floor covering is born.
Sustainable and proudly Quebecois
Located in Quebec, Ecolo Synergy complies with sustainable development standards and qualifies as a responsible local business. The respect of sanitary rules in no way affects the quality of our services.
A healthy planet
The pandemic is accelerating the process of certain sectors (transportation, construction, IT, tourism, etc.) to go green. Calling on Ecolo Synergy is to contribute to this movement towards a better ecological future.
Testimonials
Our results speak for themselves
Ecolo Synergy worked efficiently to meet our needs. It is a company we have been doing business with since 2010 that has always responded to our requests.. [...] We sincerely believe that Ecolo Synergy will be able to adequately and efficiently accomplish any task in their field and provide the work requested. For all of these reasons, we strongly recommend them.
- Vincent Selection Group
Our beautiful glass office has a charm, but was expensive in terms of heating and air conditioning costs.  Following the insulation of our windows with Ecolo Synergy, we no longer have this problem. Our company continues to operate in comfort.
- Vincent Selection Group
I used Ecolo Synergy to insulate my windows because some rooms in my house were unusable with a constant draught. It was unpleasant and I was spending a fortune on heating in addition to condemning certain rooms. After having proceeded with the installation with the experts from Ecolo Synergy, not only can I use each of my rooms, but I no longer have to heat my garage and I save money. In addition, my children can play in the basement, even in winter!
-Tan, residential, Terrebonne
Contact information

Contact us for your projects and join our 2000+ satisfied customers.