Commercial and Institutional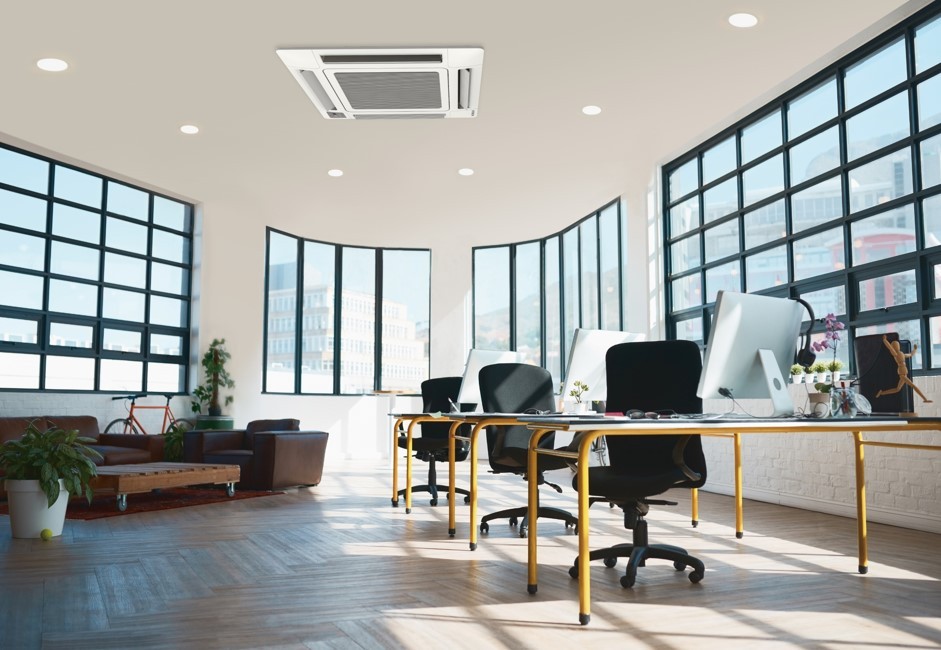 Sustainable, ecological, and safe solutions for glass and floors
Whether you want to insulate your windows and glass doors or protect your floors with an eco-friendly alternative, Ecolo Synergy guaranties you effectiveness and up to a 40% of energy savings.
2000 + Accomplished Projects
Among our commercial, institutional and residential customers, our certified installers cover up small and large surfaces.
10 + Years of Experience
Through time, our business offering went forward with the same high standard of quality and concern for the environment. A renowned Quebec-based company, from father to son.
Save up to 40%
Reduce up to 40% associated costs with your energy consumption from heating and cooling. A fast and sustainable return on investment.
100% Guarantee of Satisfaction
Our eco-friendly products will provide you with a complete satisfaction. Trust our experts who proceed with a quick installation.
Profit from our advantages
Energy Performance
Optimize your energy consumption, heating and cooling all year round.
Save Money
Save up to 40% associated costs with your energy consumption like many of our clients.
Security
Reduce your risk of falling due to slippery floors with our new product.
Quick Installation
Our experts proceed with a quick installation so that you can easily enjoy our sustainable products.
Eco-friendly
Our products comply with environmental requirements and standards. 
Reliable and renowned
Nominated as the technological product of the year in their beginnings, Ecolo Synergy has more than 10 years experience with over 2000 satisfied customers.
Approved and Certified
Certified by many organizations standards such as Health Canada, our products comply with the regulations and are safe for your health.
Odorless
The application is odorless, safe and doesn't require your absence during the process.
Safe for the Animals
Safe for your health and your pets as well.
Testimonials
Our results speak for themselves
Ecolo Synergy worked efficiently to meet our needs. It is a company we have been doing business with since 2010 that has always responded to our requests.. [...] We sincerely believe that Ecolo Synergy will be able to adequately and efficiently accomplish any task in their field and provide the work requested. For all of these reasons, we strongly recommend them.
- Vincent Selection Group
Our beautiful glass office has a charm, but was expensive in terms of heating and air conditioning costs.  Following the insulation of our windows with Ecolo Synergy, we no longer have this problem. Our company continues to operate in comfort.
- Vincent Selection Group
I used Ecolo Synergy to insulate my windows because some rooms in my house were unusable with a constant draught. It was unpleasant and I was spending a fortune on heating in addition to condemning certain rooms. After having proceeded with the installation with the experts from Ecolo Synergy, not only can I use each of my rooms, but I no longer have to heat my garage and I save money. In addition, my children can play in the basement, even in winter!
-Tan, residential, Terrebonne
What is the warranty?
10 years for our nanothermic glass insulation products. 5 years for our anti-slip & antibacterial coating for floors when installed by our professionnals.
Does your nanothermic insulation products discolor furniture or fabrics?
No. Quite the opposite, our product reflects 95% of the UV rays which causes discoloration.
What is the actual duration of the return on investment?
Most of our clients recover their investment after 2 to 4 years.
Is it toxic?
Our products comply with environmental requirements and standards. They are certified and approved. We offer sustainable and ecological solutions that are also safe for your health.
Low-VOC certified with very low content of volatile organic compounds.
Do houses qualified for Ecolo Synergy?
Yes. Most of our clients are commercial, but we also do residential installations.
Is it necessary to leave during the application because of the smell?
No. The application is odorless and safe. You can stay during the process.
(514) 979-3528
Make an appointment with one of our specialists.
N.B.: Please note that Ecolo Synergy does not have ownership rights and copyrights on the quotes, articles and interviews enumerated above. All of the trademarks to which reference is made in this document are the exclusive property of their respective holders.